If you like to spend more time wading through messy piles of recipe clippings than actually baking, then its time to organize your recipe collection.
Share your secret recipes and prize winning cakes with these printable 4×6″ recipe cards.
These cards are perfect if you are giving away some homemade baking, you could perhaps attach the recipe alongside it on a recipe card.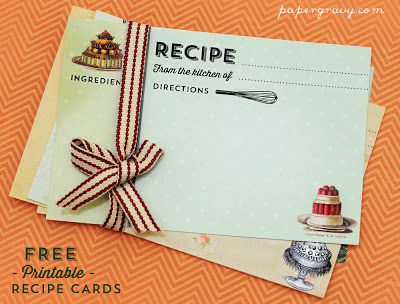 Simply download and print the cards onto letter sized card/paper, cut out and they are ready to use!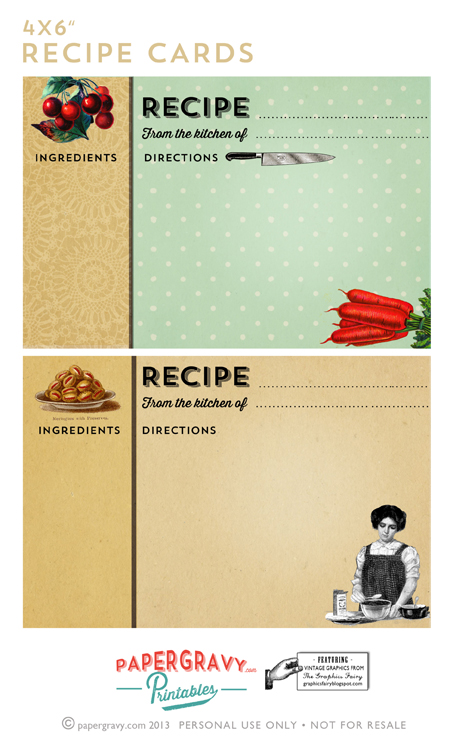 Click HERE for the Full Size Printable PDF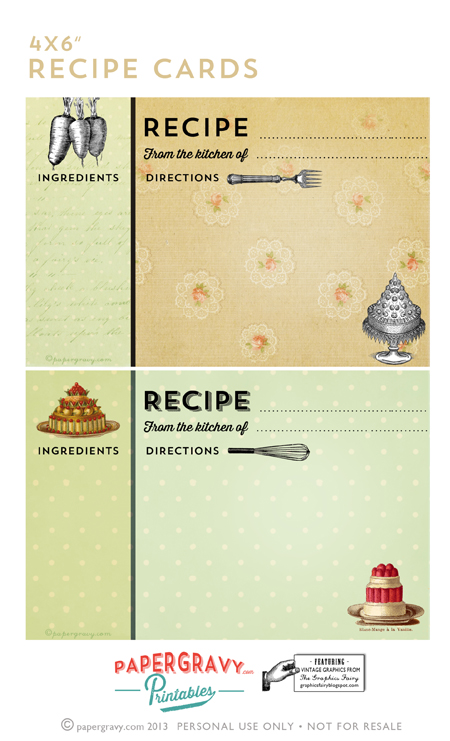 Source: https://thegraphicsfairy.com/printable-vintage-recipe-cards/